As soon as the snow fades, I like to go in and clean up a few of my favorite fishing spots. Now is a great time for this as foliage is still in its winter dormancy and bugs are not very active, if at all. The fishing was an absolute "no-go" anyway with the 99.9% ice lid so picking up some trash was pretty much the only way I was going to "bag" anything.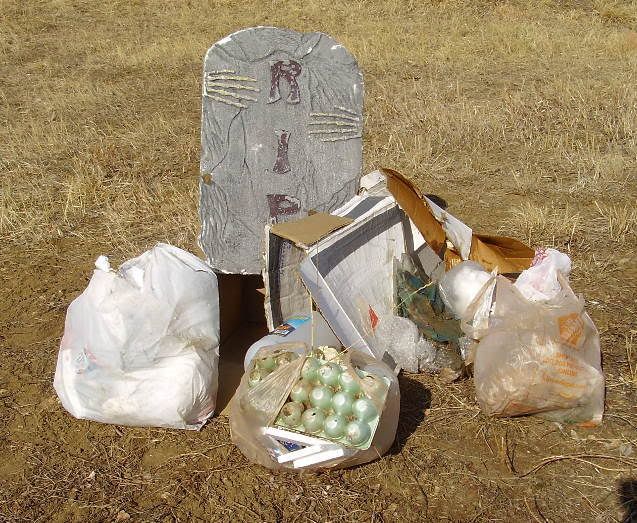 Today's catch was a bit more than I expected and pretty good for a first scrub. Most of the time, one good cleanup a year goes a long way. Subsequent trips should be trash free or very light cleanup at the most.
Most of this trash was blown in by seasonal winds. People left only a fraction of this debris and I don't want to give the impression that people are dumping their trash in fishing lakes. It just looks that way sometimes. Taking the hands on approach can help reverse this trend on the lakes, ponds, rivers and streams that you fish. It does make a difference.
[Re-posted material from Feb-2008, Some people talk trash...I'm picking it up.]